Selecting an air conditioning system for your home can be quite a task since there are so many options to choose from. You need to research on air conditioning systems and look for one that suits all your needs. If you have a contractor that you trust, then they can help select an air conditioning system that will best suit your requirements. Here are factors to consider when selecting the best air conditioning system.
Select high efficiency
When it comes to air conditioning systems' efficiency is very crucial. The higher the efficiency levels the higher the cost of the system. The cost is high only at the beginning, since if a system is ranked to have high efficiency levels, then the lower the cost of the electricity it will need to run. The lower the efficiency levels, then the higher the cost of the electricity it will need to run.
Noise level
You really need to consider the noise level of a system before you buy it. A system with a low noise level is the best since you do not have to hear it operating. While on the other hand a system with high noise level will only cause you sleepless nights and really annoy your neighbors.
Brand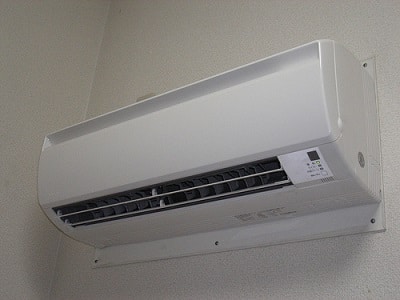 Considering that there are so many brands to choose from, you need to know what to look for to ensure that the brand you choose is the best for you. You need to consider the kind of warranty they offer, ensure that the minimum warranty offered is five years or more. The best brand is the one that gives a warranty of ten years.
Price
Price varies among brands. Some brands offer different models and different models are also going for different prices. The best air conditioning system is expensive, but you are assured of the best service since these systems have high efficiency levels and have less noise level. The systems that have low efficiency levels and high noise levels cost lower and consume more electricity.
Energy usage
You need to consider the amount of energy the system you want to buy uses. This will help you avoid buying a system that will cost you more than you anticipated. Knowing the amount of energy a system uses helps in selecting a system that fits in your budget.
Special features
It is also advisable to know the special features that a system has before you purchase it so that you can determine if they are features you are contented with. Some systems come with a programmable thermostat that helps you set various temperatures depending on the time of day. If the day is too cold you can set the temperatures to be a bit higher and if the day is hot you can reduce the temperatures.
Ease of installation
You need to consider a system that will be easy to install. If you are replacing an old air conditioning system then you need to consider a system that will fit in exactly where the old one was without having to add the expenses of adjusting anything. If you are installing a new system you need to go for a system that will fit best with the already existing ductwork.
Size and capacity
When looking for an air conditioning system then you need a system that will serve the entire household. You need to ensure that you know the square footage of your home, your climate and the construction of your home. This will help you go for the right system that will be enough for your home. You do not need a system that is too big for your home or too small either.
If you are considering equipping your home with air conditioning in Phoenix, you can contact us at Diamondback Plumbing.
(602) 674-3255