Cave Creek Tankless Water Heaters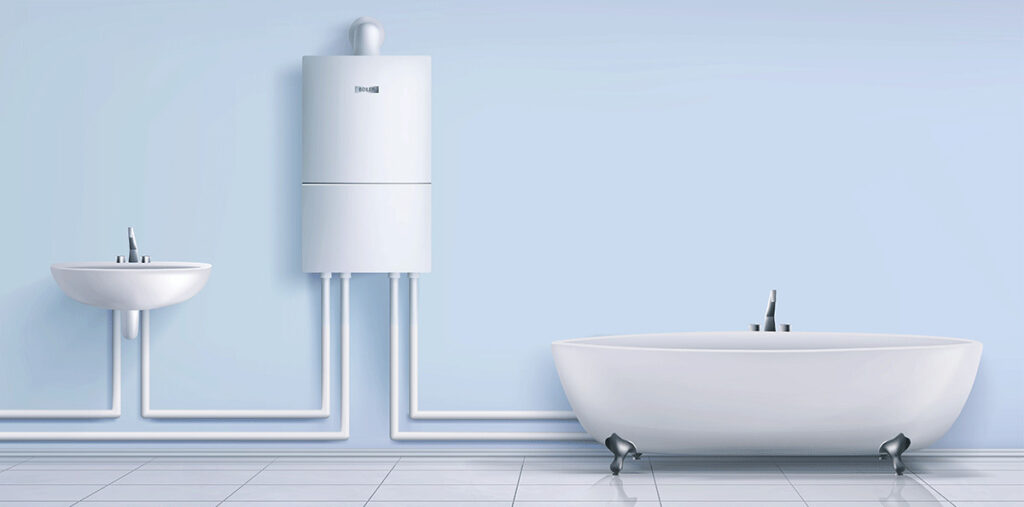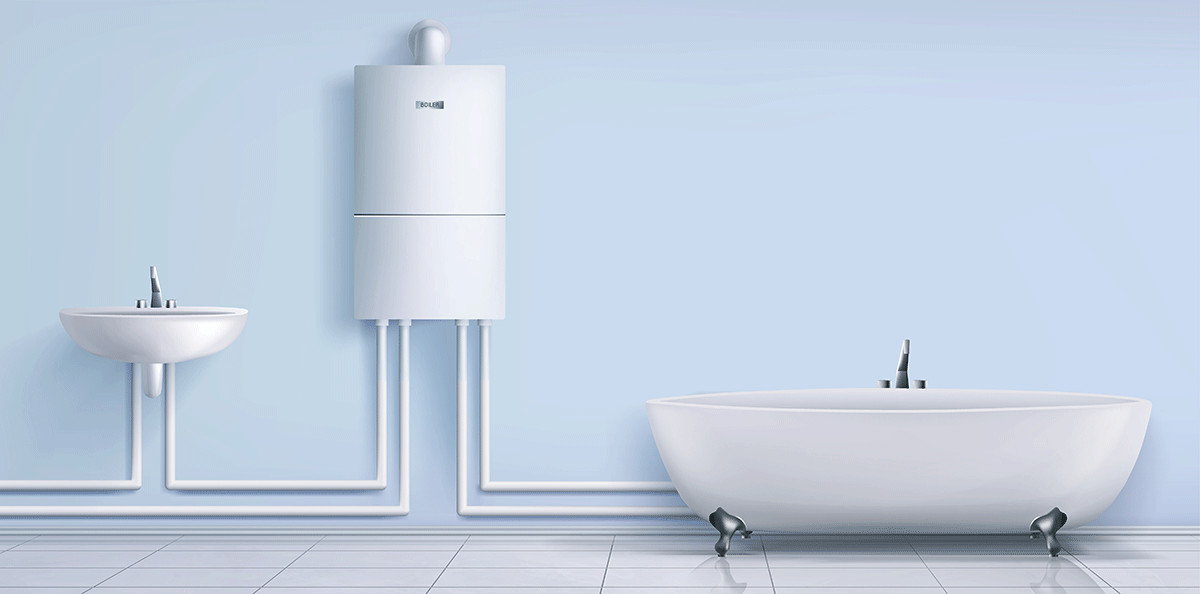 Cave Creek Tankless Water Heater Repair, Replacement, And More
Do you still heat your water in a steel tank? This old solution for heating water was good enough for your parents and grandparents, so why would you need anything different, right? Well, things have changed in the past few decades, and there's now a new way to provide hot water for your household; our Cave Creek tankless water heaters. These appliances forgo the traditional tank-based methods of yesteryear for new, on-demand technology. If you're considering enhancing your hot water situation, why not get a tankless water heater from Diamondback Plumbing?
As you might have guessed, Cave Creek tankless water heaters lack the tank that limits the flow of most traditional heaters. Instead, these units rely on a heat exchanger to warm water as it passes through the system. This form of operation means a tankless heater warms water as it's needed, not 24/7. The result is a water heating method that saves water and electricity, making for an experience worthy of modern life. As convenient and efficient alternatives to the typical units, tankless water heaters in Cave Creek have become a popular option for new installations and replacements alike.
If you think that your water heater may be falling short of your needs, then give the Diamondback Plumbing a call at (602) 674-3255 today. With an A+ rating from the Better Business Bureau, you can be confident that our services are tried and true.
Switch To Cave Creek Tankless Water Heaters And Save!
As the name suggests, tankless water heaters lack the tank common in traditional water heaters. Instead, they use a heat exchanger to warm water as it moves through the system and into your home. As a side effect of not having to heat an entire tank of water, this system has quickly become the go-to high-efficiency water heater in Cave Creek.
Cave Creek tankless water heaters provide a constant stream of warm water in your home, especially if you have good water pressure. As the water is heated only when needed, the operating cost of Cave Creek tankless water heaters is low. This difference is especially noticeable when compared to traditional heaters that need constant heating. Of course, another upside of this system is that you never run out of hot water!
Entrust Repairs For Your Cave Creek Tankless Water Heaters To Us
Like any other appliance, tankless water heaters will occasionally require repairs. A tankless water heater sometimes needs to have its heating element replaced. This kind of wear is a typical result of regular use. These repairs, of course, are mainly required of units that use electric heating elements to warm water. Gas-based tankless heaters may require that the burner be unclogged or replaced if severely damaged. It is also possible for hard water to cause damage to your unit. Such damage often forces technicians to replace sensitive parts or descale the affected areas.
Cave Creek tankless water heater repair jobs generally boil down to these few services. However, a heater can experience any number of problems outside of what is considered ordinary. Thankfully, our experienced experts can deal with any tankless water heater repair in Cave Creek. No matter what the issue is, we guarantee that our team will handle it.
Tankless Water Heater Replacement In Cave Creek
Suppose tankless water heater repair in Cave Creek is no longer a viable option. In that case, we can help you find a new water heater model that will blow your old one out of the water! Cave Creek tankless water heater replacement is becoming a popular option for homeowners as their units begin to age. Whether replacing a traditional heater or one that no longer functions, the Diamondback Plumbing will help you through the process of selecting your ideal unit.
If you have any concerns about your current water heater, it may be time to consider replacing it. However, an aging water heater isn't the only reason to believe tankless water heater replacement in Cave Creek. A new heater might ultimately save you money and hassle over a less energy-efficient or reliable unit. Cave Creek tankless water heater replacement is one of our specialties. As such, we will be happy to inspect your home and give you an honest opinion about your water heater situation.
Save Time And Energy With Cave Creek Tankless Water Heaters
Cave Creek tankless water heaters are the perfect hot water solution for the modern world. Not only do they not suffer the drawbacks of traditional systems, they generally outperform them. Additionally, their low operating costs contribute to a healthier pocketbook and reduce energy consumption. Whether you need help with your current tankless water heater or are looking for an alternative, the Diamondback Plumbing have the solution with systems that:
Are Compact
Reduce Energy Loss
Heat Water On Demand
Supply Endless Hot Water
Avoid The Warm-Up Period
Have Long Life Expectancies
Don't suffer the injustice of cold showers any longer, and get yourself a tankless replacement today. Cave Creek tankless water heaters are our focus as it is a service that leaves all of our clients happy. Contact us today to request an appointment and have the Diamondback Plumbing fulfill your desires.
Happy Customers
I used Diamondback Plumbing for a slab leak repair a few years ago and they were awesome.
Shannon S., Phoenix, AZ
I can't say enough amazing things about Diamondback Plumbing, specifically Brian and Barry.
Angel D., Chandler, AZ
Had Bryan back at my house again to investigate another potential leak and he is amazing.
Natasha S., Phoenix, AZ
I called DiamondBack Plumbing after another local plumbing company gave me what I immediately assume…
Dani C., Phoenix, AZ
I had a water leak under my concrete slab and DiamondBack Plumbing showed up the next day to locate…
Eva S., Phoenix, AZ
I needed a new shutoff valve installed on my house.
Josh K., Peoria, AZ
I'm selling a house and the buyer's inspection report noted a block sewer line.
Jason R., Scottsdale, AZ
Had a leak under the kitchen sink. Called at 11am and they were onsite at 1pm.
Jeff M., Phoenix, AZ
Owner Steve was quick to respond to my bid request on yelp, gave very competitive pricing and sent o…
K J., Phoenix, AZ