It is paramount for many property, facility and business managers to ensure they have regular audits for parking sewer drainage. Regular audits make it easy to identify problems that may be costly and result to other liability issues in the future. You will come across sewer drains in many parking lots when you are about to park your car. Proper maintenance of these parking drains makes them last a lifetime while offering the best parking lot environment.
On the flipside, some elements can affect the lifespan of the drains. These need to be addressed as soon as possible to avoid susceptibility and deterioration over the course of time. As you go through some of the factors that necessitate the need for parking sewer drainage repair, you will be in a position to take precautionary steps that enhance quality of parking drains.
Pooling water in the parking lot
Usually, when there is any kind of problem in the parking drain water will pool around curbs or manhole particularly on top of the parking pavement. If you notice pooling water around the parking lot, you have to assess the drainage condition before it grows into a bigger problem. Pooling water in the parking lot affects pedestrians and cars owners. If the problem is ignored for quite some time, it may damage the pavement. Some of the signs that you can also look out for to determine the situation of the parking lot include residuals streaks of sand, rocks and other residue that collect at the lower point of an asphalt pavement. These areas may require paving repair services to fix the water pooling issue.
Blockages in the sewers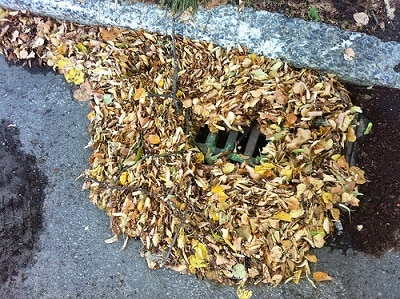 Wastes tend to be washed into sewer drains naturally and when they build up over time, they often clog the pipes leaving serious pooling issues in the parking lot. Therefore, you have to make regular inspection of the sewer drains and pipes to ensure there is no sewer pipe blockage. Hiring a licensed professional to carry out the task out for you will make you know the underlying problem and find effective solutions that will make the parking drainage in Phoenix more durable. Invariably, service providers come with equipment that locate and remove root penetrations that cause great hindrance in water flow in the entire drainage system. These services come with an expense and in that regard, you need to avoid skimping at all cost to save yourself costly problems that may result down the line.
Brick and mortar deterioration
Parking sewer drainages have catch drains and manholes that are essential. Brick and mortar support these two elements. Environmental factors cause erosion and deterioration of the brick and mortar necessitating the need for repair. Other factors that expedite brick and mortar deterioration include pooling water and poor installation of asphalt.
Significantly, affected areas sink without warning and may be detrimental to nearby pedestrians and cars owners, especially when there is a compromise in the integrity of the brick and mortar. Consequently, it is ideal to improve the integrity of the brick and mortar when you notice signs of deterioration. Close look at the manholes and catch drains need to be a vital part of your regular parking lot inspection to identify some of the areas that may require more attention.
Growth of molds and fungus
Debris may collect up in the sewer drains and due to debris build-up and wetness in the pipes, molds and fungus may start growing. Some of them may even spread to the asphalt if there is no proper maintenance. When you see molds and fungus in manholes, it is a sign that there is too much debris in the sewer pipes. Hired licensed inspectors can spot subtle cases of fungal or mold growth in the parking lot and recommend effective measures to keep them from growing and spreading further.
Most importantly, building a parking lot is a crucial task that needs high expertise, quality equipment and materials. These factors help a lot to give you effective and efficient parking sewer drainage. In that case, you will rarely receive complaints from car owners or pedestrians using the parking lot. Before constructing a parking lot, hire the right professionals for the job who are certified.
Work with the recommendations of the local inspector regarding construction of the parking lot in a particular site. Find the best suppliers of materials such as manholes, sewer pipes, brick and mortar among others. These will make the parking drain last a lifetime, as it will be built on quality. Upon completion of the project, esquire about the recommendable intervals for regular maintenance to keep the parking lot in the best condition. Finally, keep in touch with good licensed inspectors to ensure there is inspection of the parking lot occasionally. These will not only save you repair costs but also make your parking lot safer for users. It is advisable to hire a commercial plumbing contractor like Diamondback Plumbing that can help you with storm drains and drain cleaning.