Scottsdale Trenchless Sewer Repair
Professional Scottsdale trenchless sewer repair services are always available from the experienced plumbers here at Diamondback Plumbing Services, Inc.! Each of our trenchless sewer specialists has the training, experience, and licensing to handle any sewer repair or replacement job they come across. Our services are affordable, reliable, and always just a quick phone call or a few clicks away! We've even received an A+ rating from the Better Business Bureau! So, if you've been on the lookout for expert-quality trenchless sewer repair or replacement services, then you've come to the right place! Contact us to schedule an estimate today!
What Is Scottsdale Trenchless Sewer Replacement And Repair?
Basically, trenchless sewer repair and replacement are just what they sound like: sewer repair and replacement methods that don't involve digging large, unsightly trenches on your property. The services are possible due to a technology called CIPP (Cured In Place Pipe). Thanks to CIPP technology, our professional plumbers can repair or replace a section of your sewer line without having to dig up the line for access. Moreover, trenchless sewer repair in Scottsdale is much faster than traditional sewer repair, with it being possible to complete a trenchless job in less than a day! Doesn't that sound much, much better than hiring an excavation crew to dig up your sewer line, especially if you have minor issues? We certainly think so! Contact us to learn more about Scottsdale trenchless sewer repair and replacement today!
Is It Time For Trenchless Sewer Repair?
Typically, it's time for trenchless sewer repair whenever it's time for traditional sewer repair services. However, not everyone is aware of when sewer repair is required. So, to help you out, our team of plumbing professionals has put together a list of common reasons to consider trenchless sewer repair. That list of problems is as follows:
Tree root intrusions
Low water pressure
Increased water bills
Sewage smells seeping through your lawn or pipes
Slow-moving and clogged drains
Basked-up plumbing appliances like toilets and sinks
Sewage and flooding on your lawn or in your yard
If you've noticed any of the previously mentioned signs of a sewer problem, then don't hesitate. Contact us to schedule an inspection or trenchless sewer repair estimate immediately.
Reliable And Affordable Trenchless Sewer Replacement In Scottsdale
As with anything else, you'll eventually need to replace your sewer line. In the past, replacing your sewer line meant digging up your yard and landscaping to access the line. However, thanks to reliable and affordable trenchless technology, it's now possible to replace your sewer line in as little as a single day! To learn more about how Scottsdale trenchless sewer replacement can save you time, money, and headaches, then give us a call. We're always standing by to help you with all your needs for trenchless sewer replacement in Scottsdale.
Contact Us For Professional Scottsdale Trenchless Sewer Repair Or Replacement Today!
Looking for fast, reliable, and affordable Scottsdale trenchless sewer repair or replacement services? Well, then you've come to the right place! Contact the professional plumbers here at Diamondback Plumbing Service Inc. to schedule an estimate or trenchless sewer service call today! We'd be more than happy to give you a helping hand!
Our other Scottsdale services: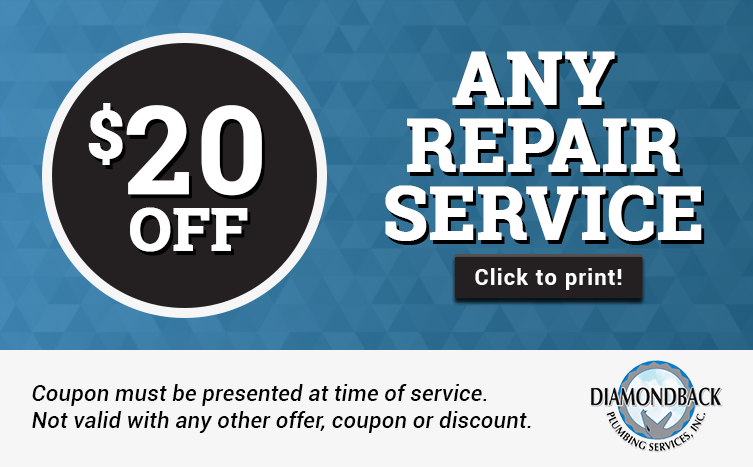 Quick Contact
Happy Customers
I'm selling a house and the buyer's inspection report noted a block sewer line.
Jason R., Scottsdale, AZ
Had a leak under the kitchen sink. Called at 11am and they were onsite at 1pm.
Jeff M., Phoenix, AZ
Owner Steve was quick to respond to my bid request on yelp, gave very competitive pricing and sent o…
K J., Phoenix, AZ
Love these guys!! Great techs and fair prices!
Karla W., Phoenix, AZ
The technician showed up and was able to get to work to find the issue in our front yard.
Jared H., Phoenix, AZ
Chris T at Diamondback installed our new water heater.
Lori H., Scottsdale, AZ
We have used these guys a couple times.
Kattie S., Scottsdale, AZ
We have used diamondback plumbing several times and each and every time their team impresses me!
Diana Z., Glendale, AZ
Ozzie arrived on time and replaced my aging water heater.
Phil H., Phoenix, AZ