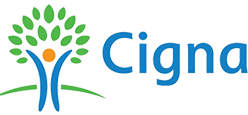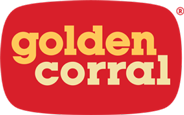 format_quote
Jason R., Scottsdale, AZ
07/03/2019
I'm selling a house and the buyer's inspection report noted a block sewer line.
format_quote
format_quote
Jeff M., Phoenix, AZ
03/12/2019
Had a leak under the kitchen sink. Called at 11am and they were onsite at 1pm. Garbage disposal leak. Replaced and cleaned up in an hour.
format_quote
format_quote
K J., Phoenix, AZ
02/11/2019
Owner Steve was quick to respond to my bid request on yelp, gave very competitive pricing and sent out Anthony who was a super kind employee who worke…
format_quote
format_quote
Karla W., Phoenix, AZ
01/15/2019
Love these guys!! Great techs and fair prices!
format_quote
format_quote
Jared H., Phoenix, AZ
09/14/2018
The technician showed up and was able to get to work to find the issue in our front yard.
format_quote
format_quote
Lori H., Scottsdale, AZ
08/1/2018
Chris T at Diamondback installed our new water heater. He was extremely nice, personable and knowledgeable.
format_quote
format_quote
Kattie S., Scottsdale, AZ
08/25/2017
We have used these guys a couple times.
format_quote
format_quote
Diana Z., Glendale, AZ
06/02/2017
We have used diamondback plumbing several times and each and every time their team impresses me!
format_quote
format_quote
Phil H., Phoenix, AZ
02/25/2016
Ozzie arrived on time and replaced my aging water heater. He did this in a reasonable amount of time and was very pleasant.
format_quote
Same Day Service &
Next Day Installation
No Surprise,
Up Front Pricing
Highly Trained
Technicians
Industry Leading
Warranties
Locally Owned
& Operated
Awards &
Accolades
The Phoenix Plumbing Professionals
Diamondback Plumbing is a full-service Phoenix plumbing and mechanical contractor providing quality services to residential and commercial customers. If you are looking for a professional plumber in Phoenix and the surrounding areas, then give us a call (602) 674-3255. Moreover, we carry out all work to the highest standards of artistry at consistent and reasonable prices. So, what are you waiting for? Contact our plumbers in Phoenix today!
Experienced Phoenix Plumbing Technicians
We train our Phoenix plumbing technicians in all aspects of HVAC air conditioning, heating, and plumbing work. We perform all work to the highest levels of quality and customer service. Our professionalism has become our signature trademark that of our many customers in the residential, retail, restaurant, and business sectors have come to know well. When it comes to fast, reliable, and affordable Phoenix plumbers, we should always be your go-to choice!
Our Plumbers In Phoenix Offer Honest And Affordable Pricing
If you need same day Phoenix plumber service, we are here to help. We respond to emergency calls and get your plumbing problems fixed quickly and efficiently. DiamondbackPlumbing.com never charges after hours, service, or trip fees, and our prices remain the same regardless of the day, nights or weekends*. Moreover, we always come highly recommended by our droves of satisfied customers! Contact us for reliable plumbing service today!
Licensed Phoenix Plumber Services
Our Phoenix plumbing company provides a host of plumber services to meet every plumbing need in your home or business. Some of these include sinks & faucets, toilets, garbage disposals, septic services, leak detection, and many more. We service the Greater Phoenix areas, including; Phoenix, Tempe, Scottsdale, Glendale, Mesa, Surprise, Peoria, Chandler, Sun City, and surrounding areas.
Online Specials