Catch Basin Cleaning Services
The removal of sediments laden with contaminants and debris from stormwater catch basins to maintain the flow of surface water into the storm system. Regular maintenance of catch basins and inlets is necessary to ensure they function properly. Individual basin cleaning is the first step to maintaining a functioning drainage system
Arizona's Catch Basin Cleaning Specialists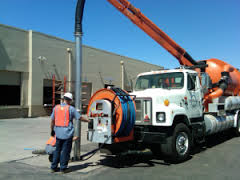 As your trusted catch basin cleaning company, we are available 24 hours a day, 365 days a year while serving Maricopa County and all outlying cities. Our catch basin cleaning professionals are fully trained and equipped to handle any needs you have.
Diamondback Plumbing Service is prepared to restore catch basins, car wash tanks, storm drains, and main sewer lines at your convenience.
Popular Catch Basin and Sewer Clearing Techniques
Hydro-Jetting – 

Hydro-Jetting is utilized to clean catch basins, storm drains, and main sewer lines. The high powered jetter can clean lines back to new condition from 6" to 36" diameter up to 500 feet using a jet stream of water pushing out at 4,000psi.

Hydro-Excavation – Hydro-Excavation employs our high powered vacuum to excavate in highly sensitive areas. Does this without causing damage to such things as fiber optic lines, gas lines, or electrical conduit. This technique avoids damaging critical underground utilities.
High Power Vacuum – High Powered Vacuums are used to clear basins of dirt that builds up over time. If build up is not removed periodically, there is a possibility of blocked water flow out of the catch basins. This could cause flooding on streets, highways, or parking lots.
Street Drainage – Felix is fully equipped to handle any catch basin needs you might have. Excessive rain and clogged systems often call for draining your local street catch basins. We are ready to handle these occurrences at any time, 365 days a year, 7 days a week, 24 hours a day.
Cleaning Services – Clean dirt and debris from catch basins, car wash tanks, and sewer lines.
Root Cutting – High pressure water blasting is utilized to cut through fibrous root systems. Clearing catch basins and drain lines from clogs associated with root infiltration. Root cutting is available within our catch basin maintenance program or on an as needed basis for emergencies and one-time issues.
Storm Drain & Catch Basin Cleaning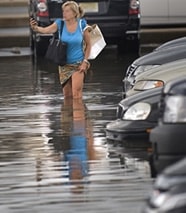 Emergency Pumping
We come out with a 2-man crew and a 3,000 gallon pump truck to perform sludge removal on catch basins and storm drains. We completely remove all grease, sludge, dirt, water, and debris from all sizes of catch basins, grease traps, flooded basements, and storm drains.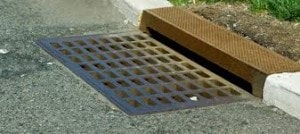 Preventative Maintenance
You may live in an area that requires regular inspection and cleaning of catch basins or storm drains to prevent flooding. If so, contact our experienced plumbers for scheduled preventative maintenance.
Our plumbers will work around your schedule.
We guarantee that you will meet local requirements. We understand rules and regulations for every town we serve, and customize our programs to meet your local guidelines.
Preventative maintenance is affordable and can save up to 60% on emergency costs when an unexpected backup occurs.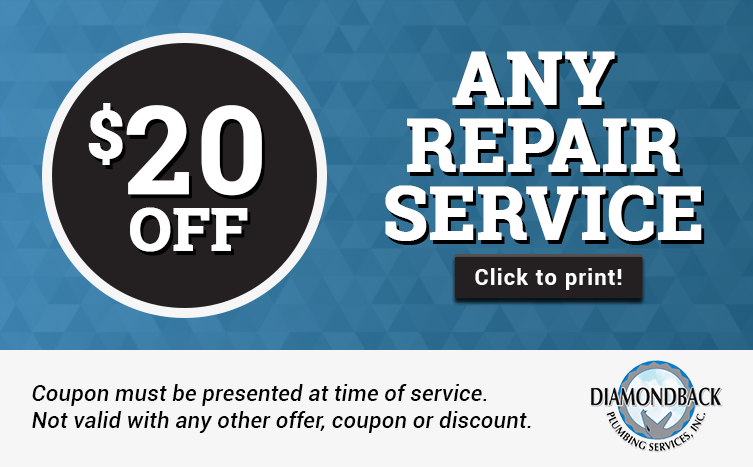 Quick Contact
Happy Customers
I'm selling a house and the buyer's inspection report noted a block sewer line.
Jason R., Scottsdale, AZ
Had a leak under the kitchen sink. Called at 11am and they were onsite at 1pm.
Jeff M., Phoenix, AZ
Owner Steve was quick to respond to my bid request on yelp, gave very competitive pricing and sent o…
K J., Phoenix, AZ
Love these guys!! Great techs and fair prices!
Karla W., Phoenix, AZ
The technician showed up and was able to get to work to find the issue in our front yard.
Jared H., Phoenix, AZ
Chris T at Diamondback installed our new water heater.
Lori H., Scottsdale, AZ
We have used these guys a couple times.
Kattie S., Scottsdale, AZ
We have used diamondback plumbing several times and each and every time their team impresses me!
Diana Z., Glendale, AZ
Ozzie arrived on time and replaced my aging water heater.
Phil H., Phoenix, AZ