For over 20 years, Diamondback Plumbing and Cooling has been the local leading plumbing service company that has established itself as the most trusted plumber in Phoenix. We are well known for providing our residential and commercial customers excellent service and reasonable pricing.
A Team of Trained and Experienced Phoenix Plumbing Professionals
The experts who will repair or install your garbage disposal aren't just any technicians. Our techs are highly-trained and experienced plumbers that will provide you professional service. You can expect that their performance is of the highest level of professionalism, artistry, and customer service. We want you to be satisfied with the services you receive from one of our techs.
If given proper care and maintenance, a garbage disposal can last for years. However, it will eventually need repairs or even replacement, just like all your other appliances. When it does, you can rely on Diamondback Plumbing and Cooling to help you fix it or install a new one.
Diamondback Plumbing and Cooling is one of the leading plumbing service providers in Arizona, and one of our specialties is the repair and installation of garbage disposals. Besides, our technicians can also share some maintenance tips to help keep your device working correctly.
Quick and Efficient Repair
This is when Diamondback's qualified technicians can help you. Our technicians are experts at fast and efficient repair of garbage disposals. With our help, you don't have to deal with garbage disposal problems anymore.
We will eliminate the inconvenience of a broken garbage disposal by fixing your device as quickly as we can. Diamondback Plumbing and Cooling can take care of a wide array of garbage disposal problems, including garbage disposal clogs, humming noises, or if it is jammed.
Replacement and Installation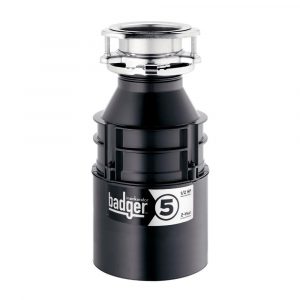 But what if fixing the garbage disposal is not possible? In that case, replacement is the best solution. When your garbage disposal is on its last leg, Diamondback Plumbing and Cooling can help install a new one. In addition to installation, we can give you tips on proper cleaning, maintenance, and blade sharpening.
When you need repair or installation, get in touch with our team. We'll be at your doorstep to aid you in no time. Diamondback Plumbing and Cooling offers you garbage disposal repair and installation at an affordable price.

Guaranteed Customer Satisfaction from Our Phoenix Garbage Disposal Professionals
Diamondback Plumbing and Cooling always strives to deliver the best quality customer service to all our clients. We are committed to taking plumbing troubles out of your hands so you can focus on more important things. Our aim is not only to meet your expectations but to exceed them.
We want you to have a great experience working with us. In the rare event that you are not satisfied with our services, please don't hesitate to let us know. We always welcome your feedback as that allows us to improve our services and truly deliver you the best services in the industry. All the work completed by Diamondback Plumbing and Cooling is per UPC/IRC Code.