When it comes to Phoenix water heaters, you can always rely on the professionals here at Diamondback Plumbing Services, Inc. We understand that having your water heater fail can make your life uncomfortable. After all, it's one of the most used and relied on pieces of your plumbing system. Nobody likes cold showers, right?
Since water heaters are such crucial and essential pieces of your home plumbing system, it's always a good idea to know whom to call when trouble inevitably arises. Enter the Diamondback Plumbing Services, Inc. team of water heater experts.
For over 20 years, Diamondback Plumbing has been the local leading plumbing service company that has established itself as the most trusted plumber in Phoenix.
From Phoenix water heater repair to replacement and maintenance services, we have you covered. So, if you need help with your water heater, then don't hesitate. Contact our team of professionals right away!
When to Contact Us for Water Heater Repair in Phoenix
The unfortunate truth of the matter is that most people rarely think about their water heaters in Phoenix. What's even worse is that even more people have no idea what to look for when it comes to water heater problems. Fortunately, there are some ways to tell if your water heater is failing. Let's break down the signs of water heater trouble, one by one.
Look for Rust and Corrosion
One of the first things you should do when checking over your water heater is to look out for rust. Pay particularly close attention to the valve openings, and at the base of your water heater. However, don't stop there. If you notice rust or corrosion anywhere on your water heater, then contact us for Phoenix water heater repair services right away. Always remember, a compromised or damaged water heater is a dangerous water heater.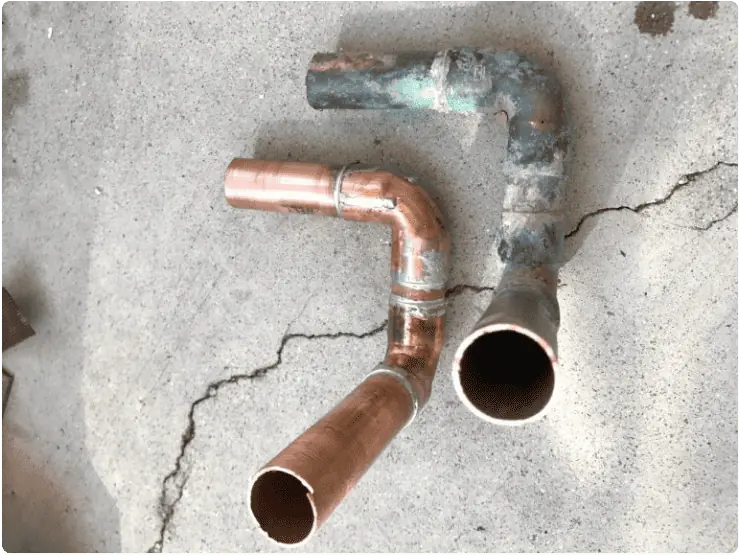 Listen for Popping Sounds and Other Strange Noises
A typical call that we receive a lot here in Arizona is that the homeowner hears a crackling and or popping sound coming from the water heater. Usually, strange water heater noises come from excessive calcium and other mineral build-ups. Minerals, like calcium bicarbonate, tend to rest at the bottom of the heater. When the burners ignite with gas water heaters, they will heat this build-up debris, causing the popping sound. Electric water heaters produce this sound when the electronic element is on its way out or when the lower portion is submerged inside of a pool of build-up on the base of the unit. If you hear popping sounds, or any other strange noises coming from your water heater, then contact us for fast and reliable Phoenix water heater repair services right away.
Electric Hot Water Heater Tank Guide
We Service All Makes and Models of Phoenix Water Heaters
We service all types and brands of water heaters as well as all tankless model units. There is a large variety of water heaters in Phoenix. From ones powered by natural gas/propane to ones powered by solar power and other forms of electricity. Solar water heaters are becoming a popular choice.
They are an eco-friendly choice, but may not always be the best choice if you have limited access to the sunlight or have a heavy hot water demand. It is imperative to consider your hot water needs when considering tankless or solar water heating.
Typically, tankless water heaters are only useful in homes and businesses that use fewer than 40 gallons of hot water every day. To make things easier, refer to the UPC
Code for water heater size, temperature, and other requirements. Having the system adequately sized by a licensed plumbing contractor and ensuring that the contractor will provide you the customer with sizing calculations is very important.
Always Turn to the Professionals for Phoenix Water Heater Replacement and Other Services
The biggest misconception that customers make is when they go online and shop at places like Amazon for their Phoenix water heater replacement units. Don't do that. It is not a good idea to shop online when dealing with plumbing. The products are sold from several different sellers and rarely direct from the manufacturer themselves. These third-party sales can cause a liability issue between the customer and the salesperson. In short, never, ever, ever order your Phoenix water heater replacement unit from the internet.
Do not trust the safety of your family and or damage to your home by purchasing plumbing related items from the internet. Most online sales are third-party, and not from the manufacturer. These sales often leave the homeowner stuck with returning the product and incurring additional labor charges. If the contractor supplies the product, then if there are any failure issues, all the warranties and cost of return visit would be covered by the contractor and or the manufacturer.