In the commercial space, nothing is more troublesome than finding a plumber that excels in professional Phoenix drywell cleaning and stormwater pumping services. What's incredible about that fact is that storm basin cleaning is a vital part of the necessary upkeep of almost any commercial space that has a storm drain anywhere on the property.
Well, thanks to the professional plumbers here at Diamondback Plumbing Service, Inc., the hunt for a qualified Phoenix drywell cleaning company is over. Each of our plumbers has the experience, training, and local licensing necessary to handle any of your storm basins and stormwater problems. From simple Phoenix stormwater pumping to full-blown catch essential cleaning services, we have you more than covered. So, if you've put off finding the perfect plumber for your stormwater relocation needs, then you've come to the right place!
Remember, when it comes to drainage systems, the sooner you act, the less likely you'll wind up with further problems down the road. So, don't wait around any longer! Contact our team of professional Phoenix catch basic clearing plumbers to schedule a service call or estimate today!
What Is A Drywell In Phoenix?
Drywells, catch basins, and storm drains are all different names for pretty much the same thing. Regardless of title, dry wells collect rainwater that accumulates on driveways, sidewalks, parking lots, and other paved surfaces. While they also exist on private properties, you're far more likely to find them on commercial properties, especially older ones.
Reasons To Consider Catch Basic Cleaning In Phoenix
Short of a flood, a lot of business owners and maintenance professionals don't know when to contact a professional plumber for help with their catch basins (storm drains). So, to help mitigate that problem, our team of expert commercial plumbers compiled a list of the most common signs of impending storm drain trouble. That list is as follows:
If you find yourself facing any of the issues above, then don't hesitate to contact us for fast and affordable drywell cleaning in Phoenix:
Debris builds up at the drain site (leaves, dirt, trash, etc.)
You notice more water buildup than average surrounding your drain and throughout your paved property.
You notice rain or stormwater flowing from the overflow downspout at the beginning of a storm of heavy rain.
When Are Phoenix Stormwater Pumping Services Necessary?
While cleaning works to help maintain your drywell, sometimes, you'll also require Phoenix stormwater pumping services. You'll typically know when you need these, as you'll likely have a flood on your hands.
Fortunately, here at Diamondback Plumbing Services, Inc., we pride ourselves on being the go-to company for all your Phoenix stormwater pumping needs. So, the next time there's a storm coming to town, make sure you have our phone number saved to your device or written down. And remember, we're always standing by to get your stormwater situation solved as quickly as possible!
Contact Our Phoenix Drywell Cleaning Professionals Today!
If you've been on the hunt for a reliable, affordable, and professional Phoenix drywell cleaning and stormwater pumping company, then you've come to the right place! Our highly rated customer satisfaction-focused plumbing professionals are always standing by to help with all your catch basin and stormwater needs. So, what are you waiting for? Contact us to schedule an estimate or service call today!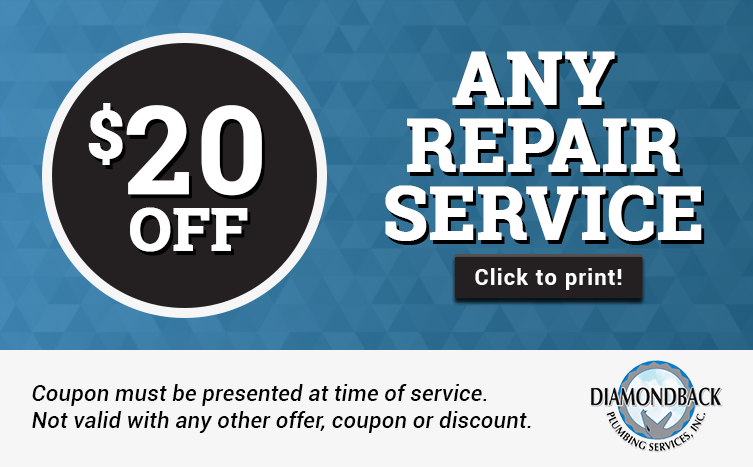 Quick Contact
Happy Customers
I'm selling a house and the buyer's inspection report noted a block sewer line.
Jason R., Scottsdale, AZ
Had a leak under the kitchen sink. Called at 11am and they were onsite at 1pm.
Jeff M., Phoenix, AZ
Owner Steve was quick to respond to my bid request on yelp, gave very competitive pricing and sent o…
K J., Phoenix, AZ
Love these guys!! Great techs and fair prices!
Karla W., Phoenix, AZ
The technician showed up and was able to get to work to find the issue in our front yard.
Jared H., Phoenix, AZ
Chris T at Diamondback installed our new water heater.
Lori H., Scottsdale, AZ
We have used these guys a couple times.
Kattie S., Scottsdale, AZ
We have used diamondback plumbing several times and each and every time their team impresses me!
Diana Z., Glendale, AZ
Ozzie arrived on time and replaced my aging water heater.
Phil H., Phoenix, AZ