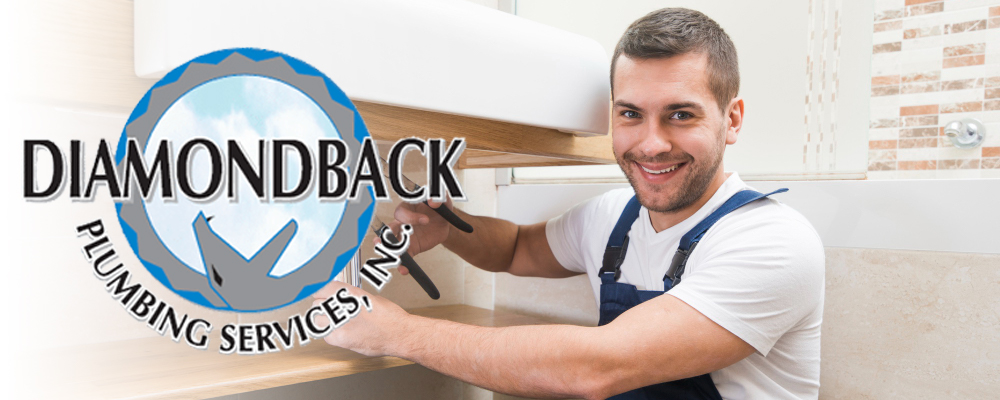 When you're searching for Surprise plumbers, look no further than Diamondback Plumbing and Cooling. We make it easy to have an emergency plumber come to your home, and we can help with anything from toilet repair to water heater repair in Surprise.
Each Surprise plumbing job that we take is important to us, so we use parts that we know will last for a long time. Plumbing in Surprise is what we're passionate about doing. We aim to exceed our customers' expectations with everything we do.
Moreover, we've earned countless 5-star reviews and even an A+ rating from the Better Business Bureau for our esteemed plumbing services.
Having a 24-hour plumber come to your home or office could reduce the level of damage a plumbing emergency causes to your property. Our Surprise plumbing company is ready to help you with a variety of services.
Our Professional Surprise Plumbing Company
If you're considering your options for a Surprise plumbing company, we want to be the team you turn to. Each of our emergency plumbers receives ongoing training so that they can help with anything from hydro-jetting to slab leak repair. Whether you need one of our 24-hour Surprise plumbers to address a problem immediately or want to protect your home with leak detection, you can count on our plumbers to work meticulously from start to finish.
Our Surprise plumbing company is committed to offering comprehensive services. We can assist you with kitchen or bathroom remodeling jobs and even help with something as small as a faucet, toilet, or garbage disposal repair. Our plumbers in Surprise understand the stress that a clogged drain can cause, so we work efficiently and finish jobs quickly. We're tidy, neat, and we clean our work area thoroughly once we've completed a job.
Plumbing in Surprise – Services We Offer
Our Plumbers In Surprise Provide Reliable Service
We're all too familiar with the issues that arise when plumbing in Surprise is not done correctly. That's because when other services fail to fix the problem, the people of Surprise count on Diamondback Plumbing and Cooling to set things right. We understand the damage that water can cause in a home. That's why we'll make sure to address any leaks, broken lines, foundation damage, or other issues we come across.
Our goal is to perform exceptional work, so we employ a team of plumbers who will arrive with the right tools and materials for a job. They will treat you and your property with respect and ensure that nothing is damaged while they work. Having a professional Surprise plumber take care of a job for you can save you a lot of money and stress.
Hire a Surprise Plumber Today
When we send a plumber in Surprise to your property, you can rest assured knowing that each one of our team members is professional and efficient. From performing a faucet repair to tackling tough jobs, our goal is to take the hassle out of dealing with any issue by taking care of all small details. That's why we offer personalized services to our customers and pledge to communicate understandably and treat you respectfully.
Hiring a 24-hour plumber in Surprise from our company could let you resolve a problem as soon as possible. Our Surprise plumbing company places customer satisfaction as our top priority. We strive to build lasting relationships with those we serve. Our plumbers in Surprise receive ongoing training to ensure they know how to address any problem they encounter at their job sites.
So, what are you waiting for? Contact Diamondback Plumbing and Cooling today to find out more about our various Surprise plumbing and set up an appointment today.