Commercial Grease Trap Services in Phoenix, AZ
Diamondback Plumbing has been installing all sizes of grease traps as well as large interceptors for over 22 years. We will handle the entire process if you have been required to provide adequate grease  waste protection from your local municipality – call us we will take of the entire process from permitting to plan review and inspection.
Grease trap, as the name implies intercepts and collects grease and solid matter from passing through the sewer lines. It is useful in commercial drain lines, like restaurants, where waste grease is excessive. This trapped grease waste is deposited into a catching system.If grease traps do not serve their function, grease and waste could accumulate and may cause a blockage in the sewer line.
Luckily, Diamondback Plumbing offers commercial grease trap services to make sure that your grease trap is well-maintained and fully functional. We are known for our commercial grease trap services in Phoenix, especially for restaurants and hotels.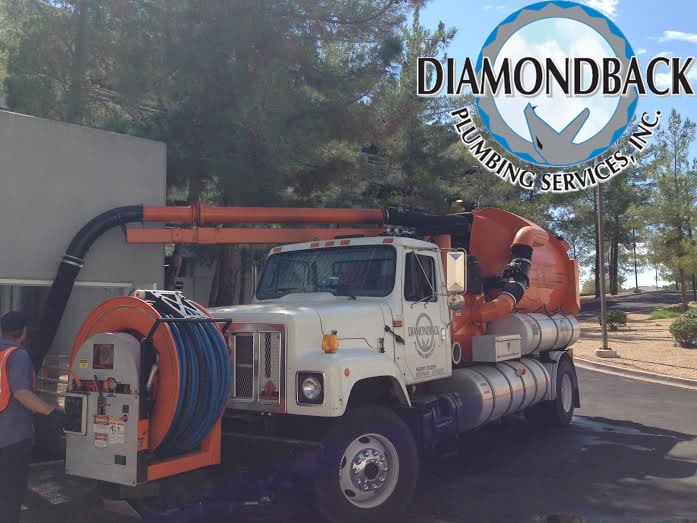 Maintenance
Commercial grease trap maintenance programs offered by Diamondback Plumbing are preventive measures to make sure your grease trap works. When it comes to plumbing concerns, prevention is the best way to keep your plumbing systems working perfectly.
For any grease trap concerns, you can contact Diamondback Plumbing for our various grease trap services. We assure reliable and quality service.
Disposal
While we offer the best grease trap services in Phoenix, we make sure that we do this with the utmost care and responsibility. We dispose all collected grease waste only at registered & designated processing facilities. We make sure that grease waste and sludge is properly disposed and transported in accordance with the state or any relevant regulations.
While we are confident in our plumbing services, we also advocate to protect the community, as well as the environment, through our services.

Why Diamondback Plumbing
Diamondback Plumbing is one of the best plumbing service providers in Phoenix. We offer a variety of services for your commercial plumbing needs and concerns. We can provide a list of some of the largest retail names in the commercial industry that have relied on Diamondback Plumbing for 22 years to handle their grease bearing waste devices and lines.
Our team at Diamondback Plumbing consists of experienced and licensed technicians with extensive experience and knowledge on plumbing, including grease trap services. We boast on our professional services and high-quality workmanship.
Diamondback Plumbing is a company known for its knowledge & reputation in the field of commercial plumbing. Our unparalleled professionalism and expertise are some of the things that made us one of the best.
Customer Satisfaction Guaranteed
We handle our projects with utmost commitment towards reaching customer satisfaction. We aim to provide services that will help our valued customers with their plumbing needs. Being one of the finalists for the BBB Business Ethics Awards, our desire is to provide only the best service and the highest quality for our customers. Diamondback Plumbing is more than happy to assist those who need our help and assistance.
Fast and Reliable Service
Our hardworking team is available 24 hours a day, 7 days a week. We can respond anytime for your emergency plumbing needs.
Contact us at (602) 674-3255 any time of the day to request any of our plumbing services. We would be more than happy to answer your calls.
Our rates are highly affordable and reasonable. Do not hesitate to contact us should you need a plumbing estimate or quote.
Happy Customers
I used Diamondback Plumbing for a slab leak repair a few years ago and they were awesome.
Shannon S., Phoenix, AZ
I can't say enough amazing things about Diamondback Plumbing, specifically Brian and Barry.
Angel D., Chandler, AZ
Had Bryan back at my house again to investigate another potential leak and he is amazing.
Natasha S., Phoenix, AZ
I called DiamondBack Plumbing after another local plumbing company gave me what I immediately assume…
Dani C., Phoenix, AZ
I had a water leak under my concrete slab and DiamondBack Plumbing showed up the next day to locate…
Eva S., Phoenix, AZ
I needed a new shutoff valve installed on my house.
Josh K., Peoria, AZ
I'm selling a house and the buyer's inspection report noted a block sewer line.
Jason R., Scottsdale, AZ
Had a leak under the kitchen sink. Called at 11am and they were onsite at 1pm.
Jeff M., Phoenix, AZ
Owner Steve was quick to respond to my bid request on yelp, gave very competitive pricing and sent o…
K J., Phoenix, AZ