We Can Fix All Phoenix Plumbing Leaks
Have you noticed a sudden rise in your water bill? Or is a part of your house suddenly submerged in water? The culprit may be a Phoenix plumbing leak from either your pipes or plumbing fixtures. Diamondback Plumbing has been providing Phoenix leak repair services in the commercial & residential sector for over 22 years with a well-known reputation for excellent service and competitive pricing. We always complete all of our work per UPC/IRC code and standards.

Leaky pipes and plumbing fixtures can cause you several household problems. Your home can waste up to 20,000 gallons of water yearly due to un-repaired leaks. Phoenix leaky pipes can also damage your home. They may weaken your ceilings, walls, floors, and in worst-case scenarios, your house's foundation.
Any leak should be repaired immediately upon detection. Diamondback Plumbing can help you in case you suspect that there's a leak somewhere inside your home. Our highly skilled plumbers can detect and repair all kinds of leaks in the fastest possible time. We carry out all work to the highest standards of artistry at consistent and reasonable prices. Just contact us, and we will immediately schedule an appointment with you.
Typical Plumbing Leaks:
Pipes
Toilets
Faucets
Sewer Lines
Kitchen Sinks
Bathroom Sinks
Bathtubs
Showers
Foundation/Slab Leaks
Underground Pipes
Phoenix Leak Repair for Gas Lines
Many factors can cause leaking pipes. Your pipe may be blocked by a lump of grease, leftover food, rocks, or other objects that fell into the pipe. The leak may also be caused by joints with damaged sealants or are loose. Your pipe may also be old, cracked, broken, misaligned, or even substandard.
Depending on the materials that your household plumbing uses, the method of repair will vary. Your home can have up to four different kinds of pipes. Pipes can be made either out of PVC, galvanized iron, stainless steel, or copper. Each type of pipe has a unique procedure for being fixed. A Phoenix pipeline problem may also arise if the different pipes and connections in your home may not be compatible.
Diamondback Plumbing can help you detect the leak quickly to provide you an estimate and plan of action. Our plumbers will also advise you of all the possible repair options depending on the damage and the material of the pipe.
Phoenix Leak Repair for Slab Leaks
A slab leak occurs when the water supply pipes or drainage pipes underneath your home become damaged. As time passes by, your pipes may crack or break, causing water to burst out and seep through your floor. This may lead to significant damage in your home and the rapid growth of harmful molds.
There are several reasons why a leak occurs in your slab. Your pipes may wear out due to friction either from your floor or from other nearby pipes. It is also possible that the water pressure is too high for your pipes to handle. A shifting or settling slab and extreme weather conditions may also damage your underground pipes.
An unexpected flood in your floor or a suddenly wet carpet may be due to a Phoenix slab leak. If you experience these symptoms in your home, you should immediately call Diamondback Plumbing to schedule a slab leak detection appointment. We offer a comprehensive Phoenix leak repair service to locate and fix the leak before any further damage occurs.
Phoenix Leak Repair for Faucets
The faucet is a crucial plumbing fixture in the house. It allows us to clean our dishes, do the laundry, cook our food, take a bath, and wash our hands. However, due to everyday use, our faucets eventually wear out, causing a leak.
You may do a faucet repair yourself. However, if not done correctly, your attempt to fix your faucet may cause more significant leaks and further damages. If you need assistance or if you think the leak is too complicated to fix yourself, you can call us at (602) 674-3255. We will schedule an appointment with you and send a plumber to your home as soon as possible.
Phoenix Leak Repair for Toilets
A Phoenix toilet leak could cause a strange sound of water running in your bathroom, a clogging toilet, or a weak flush. A toilet leak is one of the most frustrating things that can happen in your home. It occurs when water does not go down the bowl. Instead, it rises and begins spilling all over the bathroom floor. A toilet leak is annoying because it makes your toilet bowl unusable, and it wastes a lot of water.
A toilet leak in Phoenix may be caused by an obstruction in the trap or the drain pipe. Defective toilet tank parts can also create a leak. A blockage in your sewer line may even cause it. Luckily, we can provide you with comprehensive Phoenix leak repair for toilet leaks! Contact us today!

We offer a 24-hour Phoenix leak repair services here at Diamondback Plumbing. Just
contact us
, and we will immediately send a licensed contractor to your home or business to evaluate the leak and then fix the leak.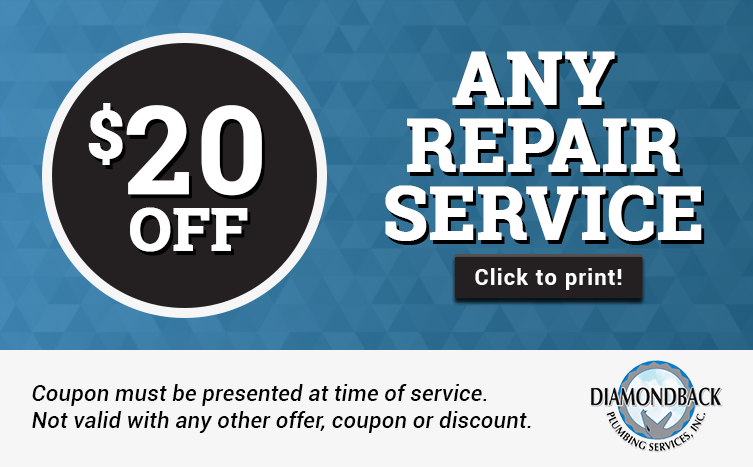 Quick Contact
Happy Customers
I'm selling a house and the buyer's inspection report noted a block sewer line.
Jason R., Scottsdale, AZ
Had a leak under the kitchen sink. Called at 11am and they were onsite at 1pm.
Jeff M., Phoenix, AZ
Owner Steve was quick to respond to my bid request on yelp, gave very competitive pricing and sent o…
K J., Phoenix, AZ
Love these guys!! Great techs and fair prices!
Karla W., Phoenix, AZ
The technician showed up and was able to get to work to find the issue in our front yard.
Jared H., Phoenix, AZ
Chris T at Diamondback installed our new water heater.
Lori H., Scottsdale, AZ
We have used these guys a couple times.
Kattie S., Scottsdale, AZ
We have used diamondback plumbing several times and each and every time their team impresses me!
Diana Z., Glendale, AZ
Ozzie arrived on time and replaced my aging water heater.
Phil H., Phoenix, AZ