Looking for a New Phoenix Water Softener?
Leave your hard water problems behind with a new Phoenix water softener system. Call Diamondback Plumbing water softener installation experts at (602) 674-3255. Homeowners and businesses in Phoenix, Arizona, often experience hard water problems where minerals can reduce water flow and clog pipes and is a source of many problems.
In addition to these issues, hard water also leaves film and limescale mineral buildup that can accumulate on bathroom and kitchen fixtures. Hard water even hurts appliances like clogging up coffee makers and ice makers.
Hard water on your skin also can feel like it leaves an invisible soapy film and can leave it feeling dry. Washing your clothes in hard water can also make them feel harsh and scratchy and looking dingy.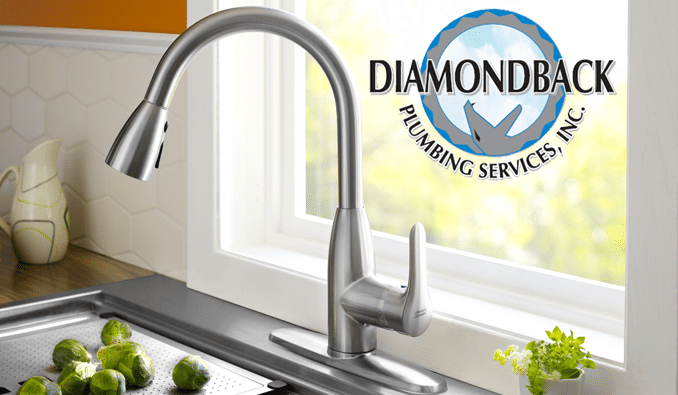 If you notice any of these signs, feel free to get an estimate from the team at Diamondback Plumbing. We are your water softener experts and are equipped to install, maintain, or repair any water softener. For over 20 years, Diamondback Plumbing has been the local leading plumbing service company that has established itself as the most trusted plumber in Phoenix. We are well known for providing our residential and commercial customers excellent service and reasonable pricing.
What are the benefits of water softeners?
Having a water softener has many benefits, including spot-free dishes and glassware without the residue of minerals in hard water. Your appliances will also work more efficiently, such as coffee makers, irons, and dishwashers stay cleaner and work more efficiently with the use of a water softener in Phoenix.
Some other benefits of having a soft water system are the noticeable improvements and efficiency from using shampoos and soaps. You will spend less on detergents because of soft water because they become more efficient with softened water. People who have water softeners also experience improved looking skin and hair.
What kind of maintenance do Phoenix water softeners need?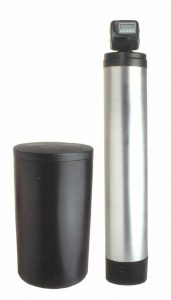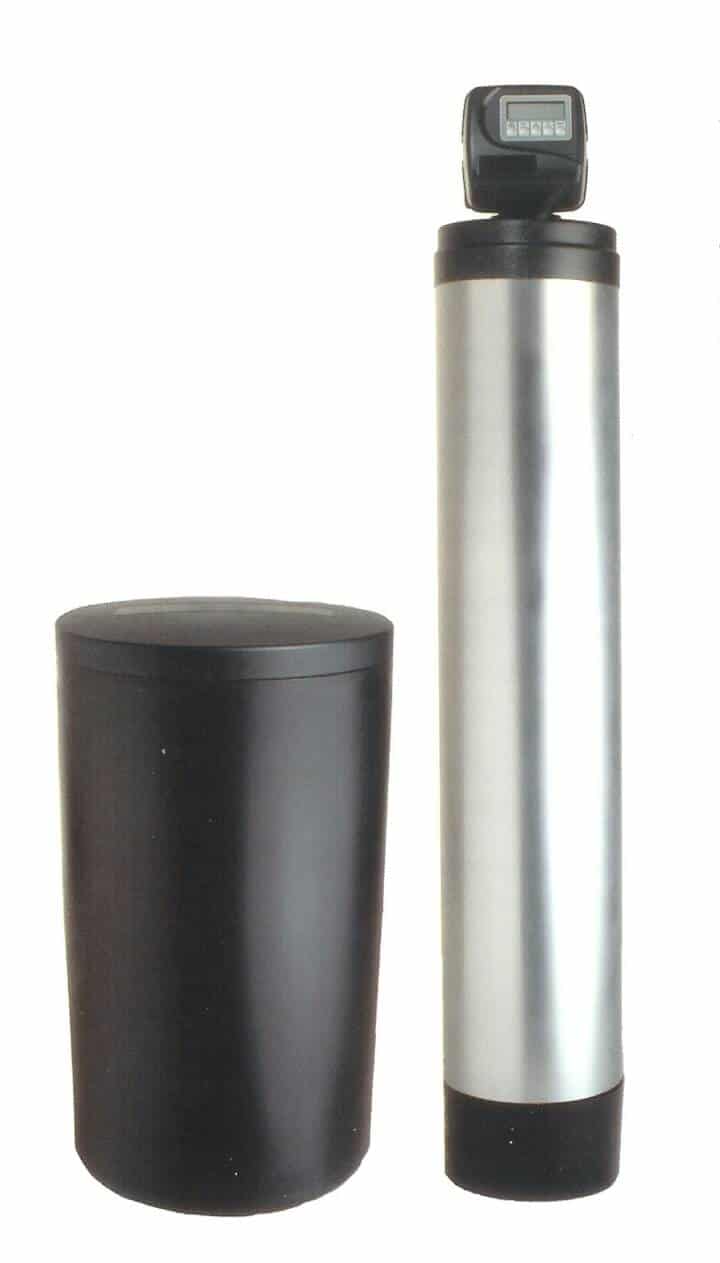 Before people commit to purchasing a water softener, they often wonder how much maintenance is involved. The majority of Phoenix water softeners can last several years, with very little in maintenance costs.
The general maintenance involves refilling salt in the brine tank about every two months or so and depends on how your new system regenerates.
You can also avoid replacement costs by checking for system leaks and making sure the water softening system is working correctly.
We install water softeners that are made in Arizona locally and are made with the highest quality of materials available. They come in three different colors (Almond, Black, and White) and brine tank color. There are also optional chrome and stainless steel jackets, and all our softeners come with an external bypass and a soft water bib for your convenience.
What are the benefits of a reverse osmosis system?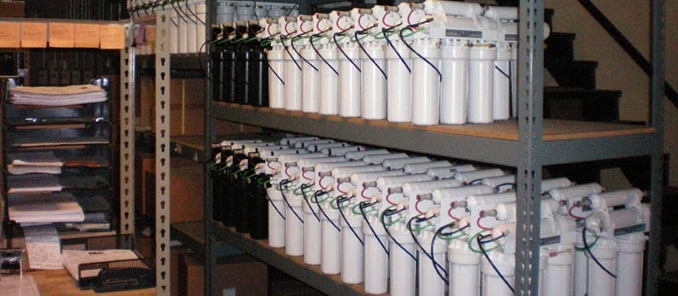 Reverse osmosis is the process where ordinary tap water is filtered through a membrane, leaving behind foreign substances and contaminants. These unwanted substances are rinsed away, and what's left is clear freshwater. It is very similar to the bottled water process. It is one of the most efficient and effective ways to improve drinking water today. We have thousands of happy customers who have had reverse osmosis water treatment systems installed and would highly recommend it if you want fresh, clean water for your home or business.
Call (602) 674-3255 to get a free estimate on a new water softener or reverse osmosis system and start enjoying the benefits of cleaner water. All the work completed by Diamondback Plumbing is per UPC/IRC Code for residential plumbing.