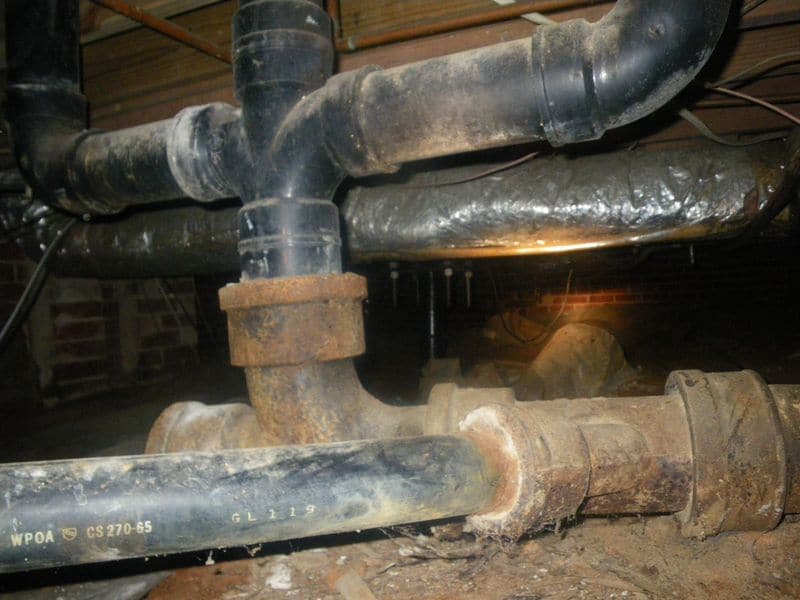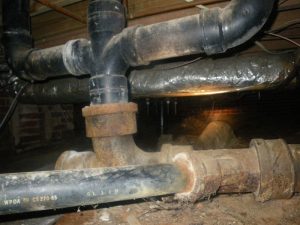 Cast iron plumbing repairs and problems to look out for with cast iron pipes in older homes. Unfortunately, there are some dishonest plumbing companies out there. They can take advantage of people that have cast iron pipes and will recommend that they replace all of the pipes even if they are functioning properly.
The older the home you buy, the higher chance it might have cast iron pipes. Unfortunately, there are often higher repair costs on these types of homes with cast iron piping. Luckily PVC (Polyvinyl Chloride) was introduced to residential construction about 3 decades ago. This reduced the plumbing problems caused by cast iron piping that many older homeowners now face.
Some of the most common cast iron plumbing repair problems are corrosion, pipe collapses, and the high cost of replacement. These repair issues leave lots of room for unscrupulous plumbing companies to use scare tactics to convince homeowners that they need to replace them. However, cast iron pipe replacement is not always needed.
If cast iron pipes are in decent condition, they may just need to be inspected and maintained. Use a professional plumber for these jobs. Our motto is "Our plumbers are tradesmen, not salesmen." We have heard of several plumber scam stories. Other plumbing companies have persuaded uninformed homeowners to have their cast iron pipes replaced with unnecessary overpriced PVC pipe replacement costs. Diamondback Plumbing will always give you an honest opinion. If you do indeed need your cast iron piping replaced, we will give you an upfront honest quote.

Contact Us
Encounter a problem? Worried you might be being charged too much? Give us a call "always get an estimate from Diamondback Plumbing first". No matter how big or small the job is! We keep our prices affordable with no hidden fees and upfront pricing. Feel free to contact us and schedule an appointment with one of our local plumbers in Phoenix today! We are available 24/7 – Diamondback Plumbing is your one-stop shop for all your plumbing needs. Serving Phoenix and surrounding areas since 1997. No trip, service, or extra charges for nights and weekends.
Call (602) 674-3255 today for a free estimate.