Plumbing emergencies can occur anytime in your home or business. There are many instances that we use video camera inspections and detection to find the root cause of problems in your drains and plumbing pipes.
Diamondback Camera Inspection
At Diamondback Plumbing, we have the correct tools to ensure your plumbing will work as you would always expect it to work. To make sure your plumbing will always be clear, clean, and functional, our professional plumbing technicians will perform a thorough inspection using highly efficient cameras. Even if you are just looking for a repair or an installation, we would suggest inspecting the entire system – exterior and interior – for bigger problems that might occur in the future.
When Should a Video Camera Inspection Be Considered
Plumbing systems are complicated and usually, it is hard to understand how the system works or where the problem is stemming from.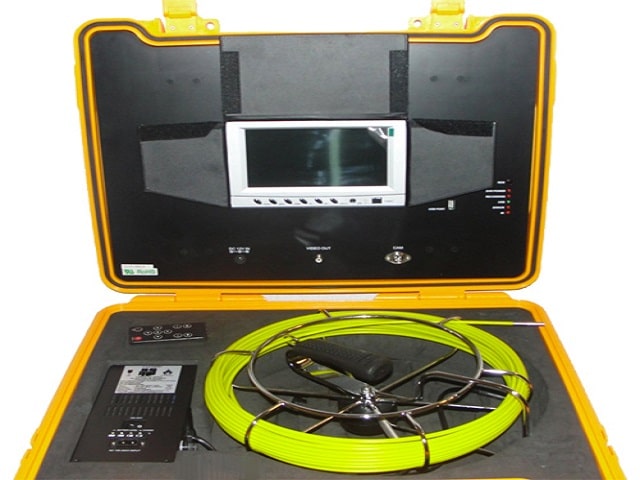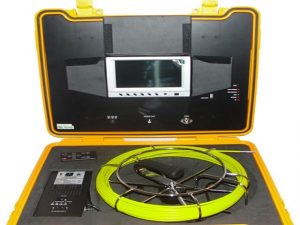 If you are not so sure, consider calling our technicians. But before you do so, here are some warning signs to check.
Slow drains – If it is just one plumbing fixture like the sink or the toilet, you can say that it is just a minor issue in your system, but if there are many fixtures that are not draining well, then you can be dealing with a sewer blockage or too much waste material. A camera inspection can be considered.
Presence of pests – Bugs and rats are not only a health menace; they are also a sign that your system has cracks. A camera check can determine if there are cracks inside and immediate sealing is needed.
Water bills drastically increasing – Hidden plumbing leaks can cause your bills to soar. A camera inspection will be able to detect where these leaks are. Act immediately because unseen leaks can weaken the structural foundations of your home.
Foul smell – Plumbing systems are designed in such a way that no air or gas will be returning back to the interior of your home. If you are experiencing this, there is a leak somewhere.
Sewage backup – Flushed water returning to the toilet bowl, or water and food waste not going down the sink drain is a sign there's trouble in the sewer or the drainage in the street.
Mold buildup is another sign. Check if a leak is causing it. Is the grass in the garden looks healthier than usual? It can be also caused by leaks. Check the septic tank as well. Tree root blockage is also a common cause of plumbing problems.
For over 20 years, Diamondback Plumbing has been the local leading plumbing service company that has established themselves as the most trusted plumber in Phoenix. We are well known for providing our residential and commercial customers great service and reasonable pricing.

Camera Inspections – What's the Advantage?
A camera inspection will ensure that all problems can be detected in your lines. After the inspection, we will talk to you about the results and discuss for resolutions if we found problems or for tips to maintain your system if we didn't find any issues.
Using a camera for inspection comes with the following benefits:
No room for doubt – You want to make sure everything's okay inside and that nothing will cause you serious problems in the future. This is for your peace of mind.
Prevent future issues – Our technicians will tell you the current condition of your system. You can implement early remedy for brewing issues.
Less labor, less expense – Using a camera for inspection will not require technicians to dig into the soil or break some parts of the system. We will just insert the camera and give you the results within a short period.
To start the process, a waterproof camera will be attached to a sewer cable. Then we will insert the device into your lines with lengths sufficient enough to reach the farthest parts of these lines.
This is also the time that you can check whether or not the plumbing system can still be relied on for many years to come. It is therefore advisable to do a plumbing camera inspection for those considering having a major overhaul of their homes. Call Diamondback Plumbing today to schedule an appointment at (602) 674-3255.