If you are a homeowner, then chances are you've had to deal with your share of plumbing problems. While it remains stable most of the time, your plumbing system can suffer unexpected disasters when you least expect them. While you should always leave major work to the experts at Diamondback Plumbing, you might occasionally need to perform a bit of emergency work. When it comes to averting catastrophes, there are 3 tools that are simply indispensable. Join us as we quickly explore the three saviors of your home plumbing.
Plungers
A plunger is the most basic plumbing tool that every homeowner should keep in their arsenal. Plungers consist of a rod with a rubber cup-like device on end. When you fix this cup to a surface, it creates a seal on a drain, most commonly in a toilet.
Through a pushing and pulling action, the cup will force water through the connected pipes. This force is often enough to knock free the detritus that makes up most clogs. The plunger's sucking action can usually pull the obstruction off of whatever is catching it, giving it another chance to flow freely down the drain. In most cases, this is a quick and easy fix for general debris buildup in a pipe preventing water flow.
Complete Set Of Wrenches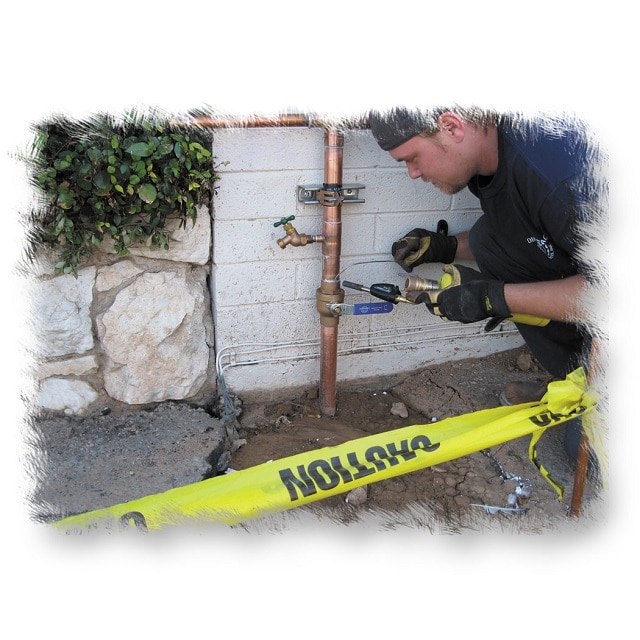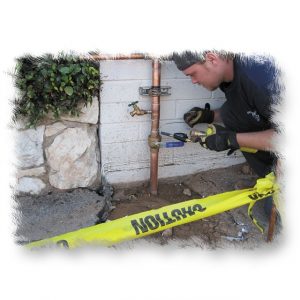 Wrenches are used in almost every aspect of plumbing. Whether you are fixing a leaky faucet, taking apart pipes under your house, or anywhere in between, chances are you'll need a wrench. Just about every plumbing fixture has a bolt or three bolt that needs a wrench to be loosened or tightened. As such, a set of wrenches is an essential aspect of any toolbox but is especially important for plumbing. (Channelocks)
Drain Snake
While a plunger provides a quick and easy fix for most clogs, some clogs are too extreme for a simple plunger to handle. If your drain is seriously stuck, and neither a plunger nor a bottle of drain cleaner can make it flow properly, a drain snake might give you the helping hand you need.
A drain snake is a flexible but strong metal device designed to wind out into a drain. As it winds through a drain, the protrusion at the device's front turns and breaks through obstructions. While this is a great solution to most drain issues, improper application of these devices can often lead to damaged lines. Furthermore, if you damage or kink the inner core cable, which is very easy to do, you could ruin the drain snake itself. If you're renting the device from a hardware store, this often means you'll have to pay a large fee.
Do not waste your time and money attempting to rent equipment, and do it yourself! Having professional help ensures that the job is done safely and correctly the first time.
If you need emergency plumbing assistance, get in touch with Diamondback Plumbing today.
For over 20 years, Diamondback Plumbing has been the local leading plumbing service company that has established itself as the most trusted plumber in Phoenix. We are well known for providing our residential and commercial customers great service and reasonable pricing.
If you're in need of emergency help outside of our service range we recommend you call the Brothers Plumbing team. The Brothers are the premier Denver plumbing professionals and they'll know exactly how to take care of you.
DiamondBack Plumbing
17423 N 25th Ave
Phoenix, AZ 85023
(602) 674-3255
https://goo.gl/maps/ZvavNnXN5nv
https://goo.gl/FnxR85
https://goo.gl/GJ5dZr