As you are aware, a plumbing system is one that is very complex and includes all the devices, fixtures, and pipes in a property. Its role is to distribute water for heating, cleaning, and consumption as well to remove sewage and wastewater. Because of its high dependency on homes, the system should be functioning efficiently at any time.
Many plumbing projects can be done by individuals with the use of guides online and tutorials. There are times however when a professional plumber must be engaged. Here are some of the projects that require a plumbing expert:
Home renovating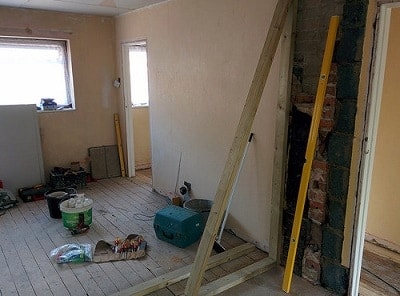 A home renovating or remodeling project requires a permit for it to proceed. The permits are there to ensure that the risks are very minimal. Most of these renovations are usually done in the kitchens and the bathrooms, areas which are very important when it comes to plumbing. For a plumbing system to be moved a permit is required. If you want to give your bathroom an extreme makeover by changing all its features you will need to have a permit as well. Other things such as adding a gas line to the cooker which has been bought also have to be legally permitted.
The reason why the permits are emphasized is to make sure that any person who is undertaking a renovating project meets all the building codes and safety regulations prior to the execution of the project. You might not know how or where to get a permit if you are planning to renovate your home. Hire a licensed plumber because he or she knows the documents required and how the inspection should be conducted. Don't even try to ignore this by starting your project without a permit, ignorance is very costly.
Unblocking of the main sewer line
Many people try to unblock the main sewer line without even knowing the source of the problem. A lot of time and effort is normally wasted by homeowners trying to fix a problem that may be originating from another place.
If you are experiencing constant plumbing problems, chances are that the main line is blocked. Unblocking such a line will require a plumber who will solve the problem once and for all. This exercise requires special tools and equipment for it to be effective. Professional skills are also very essential. Even if you hire the equipment to unblock the line yourself, you will spend days doing this and the problem will keep on recurring. Let a professional do what he or she does best.

Heater failures
Water heaters are very common in people's homes. In fact, very few homes don't have water heaters. They inconvenience people when they fail to work. They are difficult to use when in such states. Due to the frustration that is brought by a heater that is not working efficiently, people try to repair them.
If you have been doing this, you need to stop and let a professional handle the heat. Water heaters are potential hazards and they should not be repaired by an ordinary person. Even if you mastered all steps in its repair manual, call for assistance. You might even try to repair it and end up damaging it completely. You don't want to incur an extra cost of buying a new heater simply because you were too impatient to wait for a technician to come and repair it. A little patience pays off.
Replacing a tub
Replacing a tub is a big project that requires a professional plumber. The project is big for the expert as well. As easy as it might sound, it is very complicated. It is never recommended for homeowners to undertake it. You might think it is as simple as buying a new tub and fixing it but that is not the case. There is more that goes on beyond that.
A plumber will look at your current tub and recommend the best model that should be bought. You might not even know what exactly should be bought but an expert does. Apart from the tub itself, there are other things that should be bought. Do you have an idea of what a tub valve is? Probably you don't. You don't have to know everything, let a plumber take charge of your tub replacement project.
Remember that is advisable to always engage a plumbing company even if you have excellent skills in DIY repair and maintenance. At any particular time when you are not sure about a particular plumbing problem, consult a professional for help. Now that you have known the projects which should be undertaken by a professional, you will know when best to hire a plumbing contractor in Phoenix. Our company, Diamondback Plumbing, is the best one to hire. We provide a wide range of plumbing services at affordable rates. Call us today and schedule a service appointment with us!