You have probably needed the services of a plumber at least once before. Were you satisfied with their quality of service? Did they do a good job? Plumbers like Diamondback Plumbing offers a wide variety of services including heating, ventilation, and air improvement. It is not good enough just to get a plumber: you need to get the right plumber in order to get value for your money. The last thing anyone wants is to have a recurring problem. So how do we do this?
In every project, everybody wants to hire a professional. You want to get the person with the best paperwork and qualifications. Why not do the same with plumbers? Whether you need plumbing in Phoenix or wherever you are, here are a few things to look out for when sizing plumbers or a plumbing company up: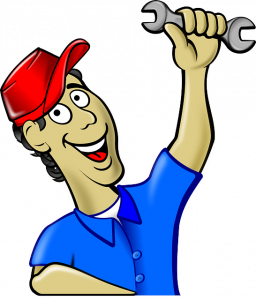 Ask to see their license
Like most tradespeople, plumbers also need to be certified. Instead of hiring just any plumber, check to ensure that the person you consider hiring has the proper certification. Are they licensed? If the plumbers come with extra personnel, make sure that you see all their licenses or make sure they are licensed apprentices of the plumber.
Check their reviews
If you need a plumber, check their reviews first. They are the opinions of the people who have already had the services of a plumber, you might be considering hiring. Reviews are an effective way to gauge the quality of service offered by a plumber or a plumbing company. It is relatively easy to check reviews online, especially in the case of a plumbing company. Alternatively, you can ask your friends or neighbors. Check what people are saying about them. Are they satisfied with the services they received from a certain plumber? Did they do a good job? How much did they get charged? Get a plumber with good reviews otherwise, you might be asking for trouble.
Get an estimate
Any professional in their line of work should be able to give you an estimate of how much a certain project will cost. Plumbers are not exempted from this. Once you have found the best plumber, ask them to give you an estimate. They should conduct a survey to establish this estimate and if they are professional, you should expect a good one. Don't be quick to trust any plumber who can give you an estimate just for you to explain the problem. Consider this estimate to see whether it sounds like a fair price according to the amount of work. If it sounds unreasonable, ask them why and they should be able to explain why the price is high.
Communication
When you are talking to a plumber, consider how their willingness to answer your questions. Check to see how open they are. A plumber who is open to questions and comments and is willing to answer your questions regarding anything can be important in avoiding mistakes that might otherwise be costly to you.
Check their experience
Ask how long they have been in the business. If it is a plumbing company, when was it formed? How long have they been around? Skills accumulate over years of work so most of the time it means that the longer a person stays in their line of work, the more skilled they are. You have a good chance of getting value for money with an experienced plumber then you do with a plumber who isn't. Be careful, however, because the number of years is not always an indication of the level of skill.
Do your homework
Don't just take the first plumber, you get. Check out the competition. Get another quote from a different plumber and another one. Different plumbers will offer different prices. Your projects will also last different amounts of time under different plumbers. If you get a bid with a high price, ask the plumber or company why it costs so much. Compare all this while taking into consideration the items mentioned above and you will have a good chance of getting the best deal.
Ask your friends and neighbors
Chances are that at some point or the other, your friends and neighbors have also needed plumbing services. Ask them for referrals. If they were satisfied with the services offered by a plumber, ask them to link you with that plumber. This is a very efficient way of getting the best plumber.
Ask other technicians for referrals
Suppose you have an experience with a technician in another line of work, say an electrician and such, and ask them for a referral. Chances are that if they have been around for a while, they will have contacts. It never hurts to ask. Besides, the plumber might give you a discount if you mention who has referred you.
Have a plumbing emergency? Give us a call. We offer help pertaining to plumbing in Mesa, Phoenix, and the greater North-West Arizona. Our services are 24/7 so if you need emergency services, you can count on us too!