Just like any other system in our apartments, plumbing systems encounter a number of problems. They cannot be efficient forever. There are times that they can break down due to various failures of the systems or simply because they have become old. It is therefore important to be aware of the most common plumbing problems so that you can know when to call a plumber.
The roots of a tree damaging your house foundation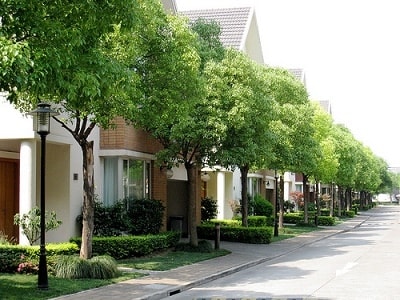 It might be impossible for you to know what is going on with the roots of a tree that is in your compound. You cannot know how deep the roots are or the damage they have caused the underground. You only see a beautiful tree outside your door, but whatever happens under the soil does not concern you – or so you think.
You have a reason to be concerned. The roots of a tree damage pipes in homes leading to blockages, leaks or breakages in sewerage systems. If this happens to your home and the sewerage content overflows on the compound, it would be a potential health hazard for your family and the surrounding neighbors.
You can fix this by applying chemicals that would kill the roots and prevent them from damaging the pipes in the future. If the pipes have already been damaged, call a professional plumber to repair or replace them.
Failure of the sewer system
Have you ever experienced a sewage burst in your home? If you have, then you know how such a burst can be disturbing. You wouldn't wish this to happen again. A sewage burst is normally caused by corroded pipes or a collapsed sewer system. As pipes become old, the materials which they are made of, such as concrete and asbestos begin to disintegrate. They therefore need close monitoring.
You should have regular checks of your sewer done by an expert. As the home owner, it is your responsibility to check your home sewer line which is connected to the main sewer line. Don't just sit and wait expecting that the Municipal or County Council will come and repair your line. It is your duty to take care of your sewer line.
Bursting of pipes
Have you noticed that your pipes keep on bursting? Perhaps yes. This is a common plumbing problem in many homes. A pipe may leak or burst due various reasons. Sometimes sewerage pipes burst due to the overwhelming pressure caused by the scam flowing through them. They normally start by leaking and then eventually burst.
Pipes can also be squeezed by tree roots forcing them to burst when they reach their maximum level of resistance. You don't have to wait for them to burst for you to engage a plumber. Hire one today to inspect the floors and the walls of your house. This inspection will help determine whether there is a leaking pipe and the origin of the leak.
Taps which are leaking
Recent research has shown that almost every home has a leaking tap. Most of us tend to assume that having leaking taps in the house is a normal thing. It is not. They are major contributors to high water bills that many people get every month.
If you have such taps, you should get them repaired. A technician will check the pipe washers and determine whether they need a repair or a replacement. The taps seats also need to be examined. When they are over tightened all the time, they tend to leak due to the damage caused by the tightening.

Damaged toilets
Being the most common fixtures in homes and business premises, toilets tend to develop many problems. Some of these problems include: leaks, blocks, difficulties in flushing and constant running of the toilet. While individuals can repair minor problems by resealing, major toilet problems require the help of a plumber. It is very hard for someone who is not an expert to handle problems such as toilet blockages.
Drains which are clogged
Clogged drains are one of the most common problems that homeowners experience. Some of the reasons that block drains are: objects in the drainage system, damaged pipes and inefficient pressure to make the scam inside to flow. Such problems are common with people who have bought a new house. You should therefore be very careful when buying a house. Ensure that the drainage system is working properly.
If you have blocked drains in your home, you should consider hiring a licensed plumber to repair the system before it gets worse. Ensure that he or she checks all the drains including those which are not blocked. It's always a good thing to take an early precaution.
Always remember that no matter how small a problem may seem, hiring a plumber is the option to solve the problem. Even if you have a repair manual you might not understand everything in it. Fixing the problem yourself may lead to further damage of the system.
If you have experienced any these problems and you are looking for a plumber in Scottsdale, contact us. We have licensed plumbers who will provide a permanent solution to the problem. We will also advise you on how to care of your plumbing systems at no extra cost!