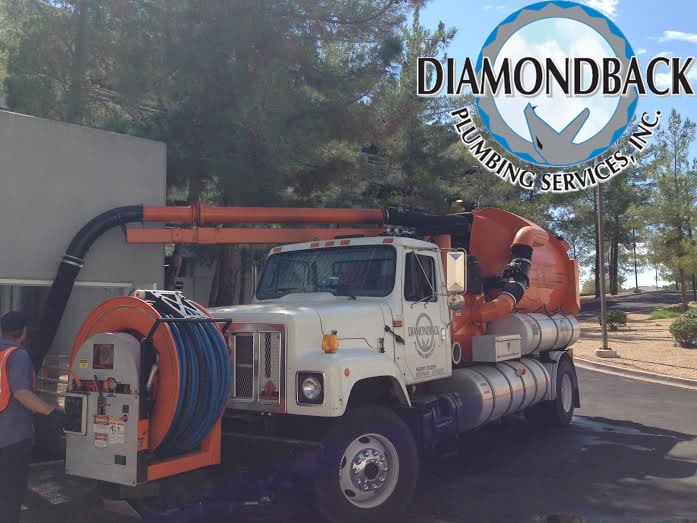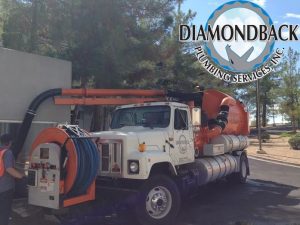 At Diamondback Plumbing, our professional Vactor Truck services have helped a variety of customers. Ranging from small residential HOAs to large city contracts with the most challenging of problems and situations.
Our experienced commercial plumbers work in a variety of challenging environments with obstructions, emergency spills, and complicated on-site restrictions. Vactor truck services are administered by professional licensed contractors. All are trained in cleaning wastewater and sanitary systems.
Diamondback Plumbing's vacuum trucks allow us to perform top-quality vactor services. This includes routine maintenance of stormwater vaults, and catch basins with high-pressure jetting. Using the latest and most dependable technology to get any job done.
We have some of the best commercial plumbing equipment in the Phoenix valley which will save you time and money.
Check out one of our Vactor Trucks in action cleaning out an apartment sewer blockage:
We perform all types of commercial Vactor services including high-pressure sewer jetting, underwater storm drain cleaning, telescoping boom, catch-basin services, pipe cleaning, and stormwater
sewer cleaning
services.
Contact Us Today!
Our team of professional commercial plumbers of Diamondback Plumbing, Inc. provide licensed and bonded Vactor truck solutions and is the valley's only 24-hour commercial and industrial sewer and storm drain cleaning service. Just call (602) 674-3255 to schedule your appointment today!
Diamondback Plumbing Team