Phoenix Kitchen Plumbing Repair & Installation
Are You Having Plumbing Problems in Your Kitchen?
The kitchen is one of the most important parts of your home. Not only is the kitchen a focal point, but it is also the place where you cook, eat and do the dishes. A proper plumbing system relies heavily on your Phoenix kitchen plumbing working efficiently. If you are experiencing kitchen plumbing problems, get in touch with Diamondback Plumbing's high-quality Phoenix kitchen plumbing services today. From garbage disposals to hot water repair, we've got you covered.
We have a well known reputation as the professional kitchen plumber and have had great success due to our return customers that keep using and coming back to Diamondback Plumbing. They know they can trust us due to having a solid reputation and a well-known name in the plumbing industry serving Phoenix for over 20 years.

Trained Phoenix Plumbing Technicians at Your Service
Diamondback Plumbing's team of technicians is licensed, bonded, insured and are highly experienced plumbers. We know of the most common kitchen plumbing issues you may have and how to fix them. You can rely on our experts to meet and exceed your expectations. Our #1 priority, besides your satisfaction, is providing you with the highest quality standards for any plumbing repair or service you may need.
Fair Pricing
In addition to timely, efficient, and quality plumbing services, we take pride in our fair-priced solutions. Let us know what your plumbing issues are and we can give you a fair estimate of how much repair, replacement, or installation will cost. We always provide our clients with reasonably priced services.
Garbage Disposal
A plumbing appliance that is used frequently in the kitchen and we have learned to depend upon is the garbage disposal. The garbage disposal helps with chopping up food into small pieces that can be properly disposed of down the sewer system safely and effectively. Garbage disposals will need to be repaired or replaced from time to time. The general life span of a garbage disposal is from 8-15 years if maintained properly. If not properly taken care of and items go down the disposal that do not belong, that time frame can be cut down significantly.
If you are experiencing various garbage disposal issues, don't hesitate to call us for repair. We know how frustrating a leaky, clogged, or jammed garbage disposal can be. Let us ease your frustrations by repairing or replacing your garbage disposal quickly.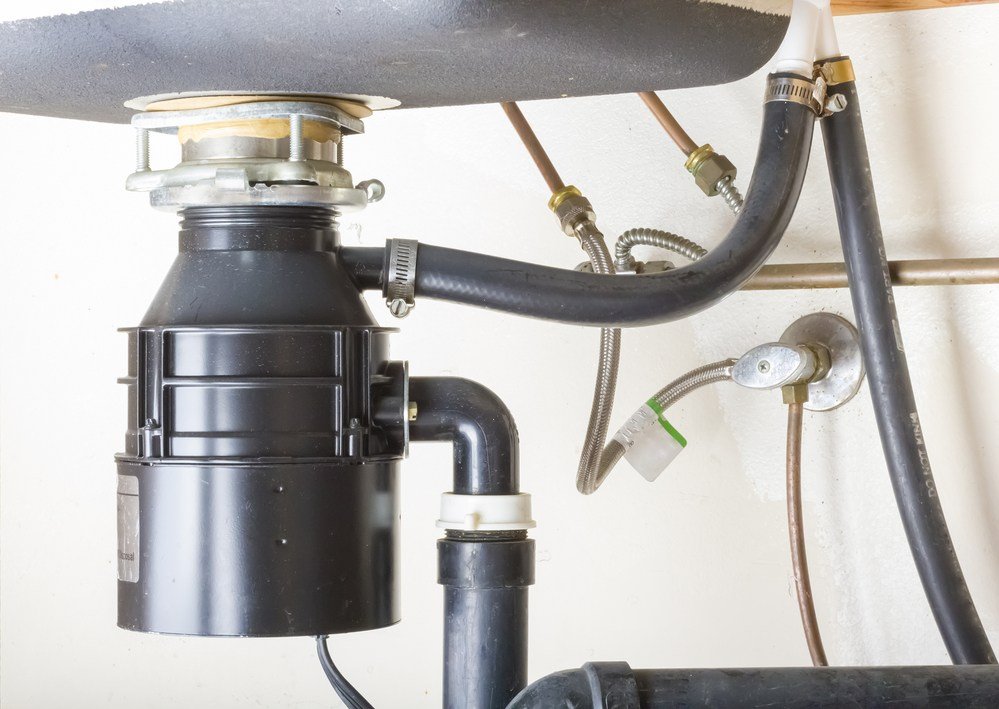 Faucet Repair
Are you experiencing leaky faucets in your bathroom or kitchen of your home? Leaky and faulty faucets can lead to hundreds of gallons of water being wasted each year. Diamondback Plumbing's technicians can handle any type of kitchen faucet repair and installation.
We know and understand the importance of having your kitchen's plumbing working in top condition. Your kitchen is the place where you prepare the meals for you and your family to enjoy. We provide some of the highest quality Phoenix kitchen plumbing services in Phoenix at a reasonable price.
Dishwasher Plumbing Repair
The dishwasher connects to the water supply and drain lines of your kitchen to clean your dishes and dispose of dirty water and leftover food. If the connection is cut or if your dishwasher is not working, it can cause clogs, flooding, etc. to your kitchen.
If you need quick but quality dishwasher plumbing repair, Diamondback Plumbing can help. We provide full-service dishwasher plumbing repairs and dishwasher installation if yours needs to be fixed or replaced. In the case that your dishwasher drain is clogged, we can also help you get the dishwasher drain unclogged allowing you to be able to use your dishwasher again.
Instant Hot Water Repair
Instant hot water dispensers add comfort and convenience to your kitchen. If installed correctly, it can help the kitchen in many ways, providing it with filtered water to a near-boiling temperature.
Diamondback Plumbing's technicians are trained and licensed to repair and install all brands of instant hot water dispensers. When your dispenser is not working as it should be, our techs are ready and able to fix it for you. Let us help you bring back the convenience of your hot water dispenser.

Why Diamondback Plumbing for Your Phoenix Kitchen Plumbing Needs?
Finding reliable and quality home services is often a challenge for homeowners. When it comes to plumbing services, you can trust Diamondback Plumbing. Our company works hard to provide the best home plumbing services in the Phoenix Valley.
We are proud to say we have earned a good reputation in Phoenix by providing high-quality services at an affordable price. Diamondback provides fair-priced plumbing solutions based on the job, materials, and man-hours needed to complete the job.
If you need a Phoenix kitchen plumber, that you can trust to provide you honest and reliable plumbing services, call Diamondback Plumbing today at (602) 674-3255.